Regular price
$15.00 USD
Sale price
$10.00 USD
Unit price
per
Sale
Sold out
Violent Delights & Midsummer Dreams offers a hauntingly beautiful twist on the Bard's classic tales. From the moody streets of Venice to the eerie forests of Athens, these stories delve deep into the dark and mysterious side of Shakespeare's world. With each author bringing their own unique vision, be prepared to be transported to realms of love, betrayal, and supernatural intrigue. Whether you're a die-hard Shakespeare fan or just love a good Gothic tale, this collection is sure to leave you spellbound.
Featuring stories by Melissa Brinks, Sabrina Howard, Erin Keating, LK Kitney, Amelia Mangan, Cedrick May, Mathew L. Reyes, Emma Selle, and William Steffen.
Share
Shipping

Please note: books and merchandise ship separately at no additional cost to you. Hardcover books can take additional time to process, depending on inventory. We appreciate your patience.
View full details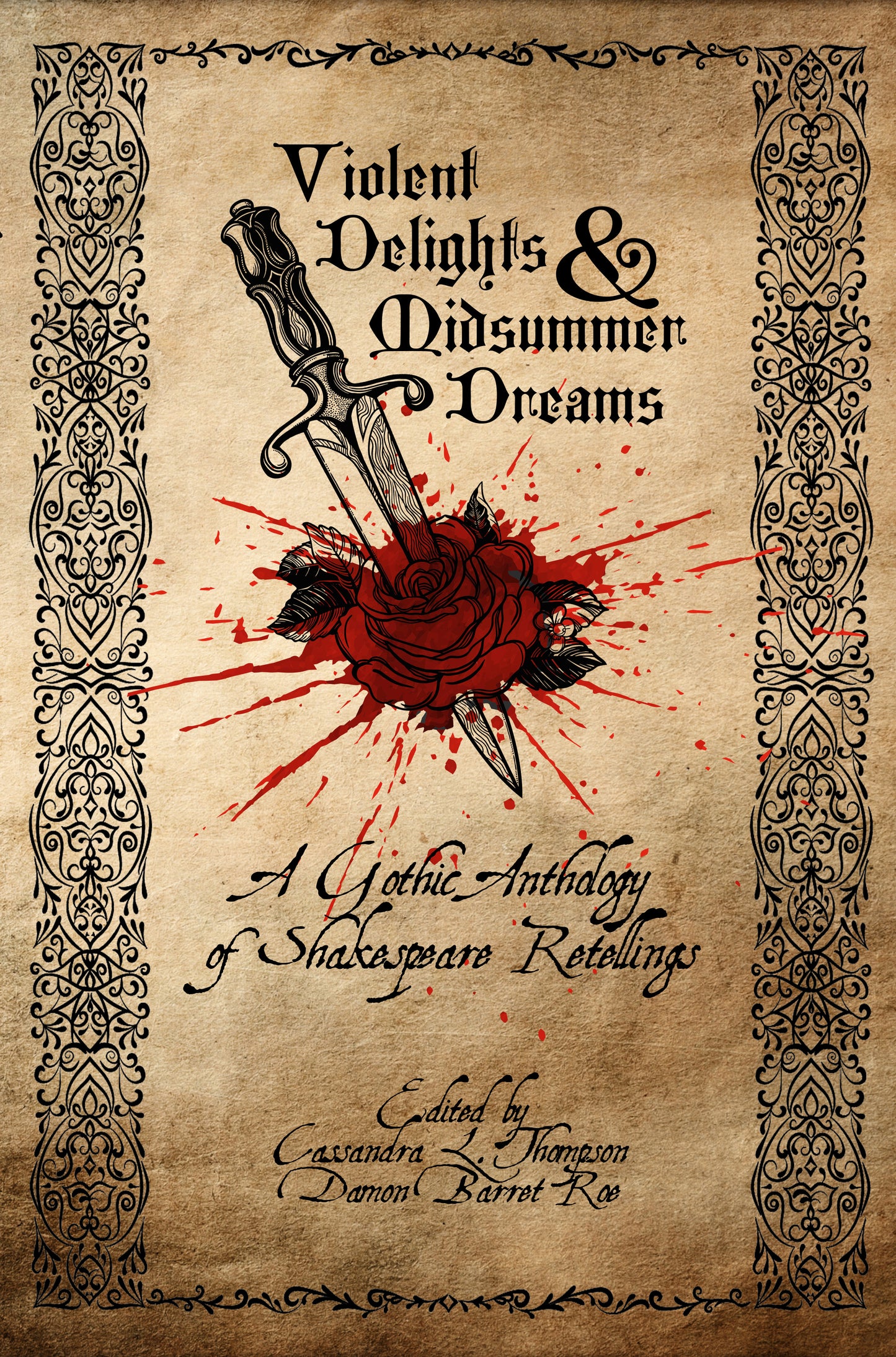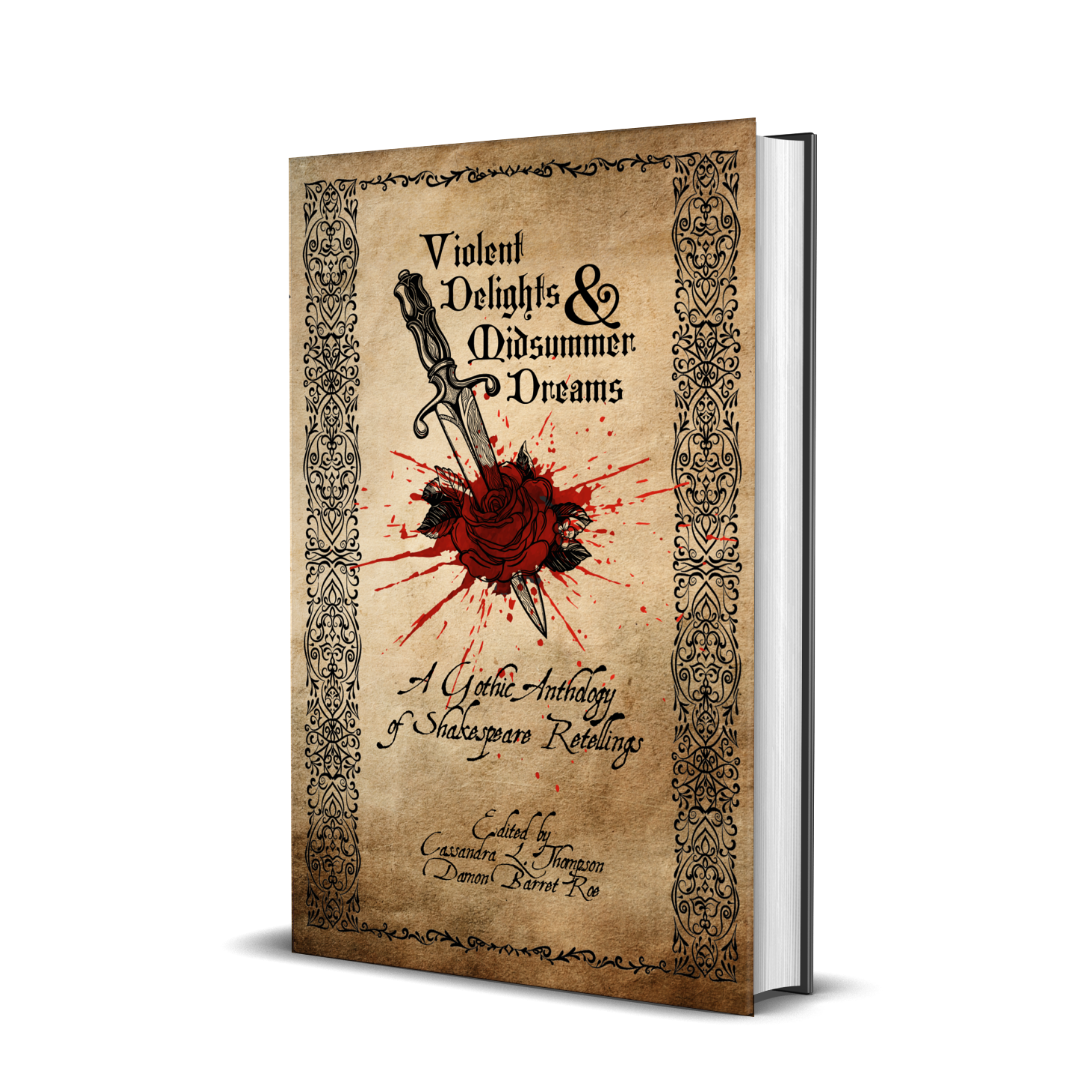 Author Cassandra L. Thompson
Gothic horror writer and occasional dark goddess, Cassandra L. Thompson has been creating stories since she got her grubby little hands around a pen. When she is not busy managing a house full of feral children (human and canine), you can find her wandering around cemeteries, taking pictures of abandoned things, or in the library doing research on her latest obsession. She has a B.A. in History and a MLIS, but she ignores her degrees to write and run Quill & Crow Publishing House, both of which require copious amounts of coffee and Crows.
Learn More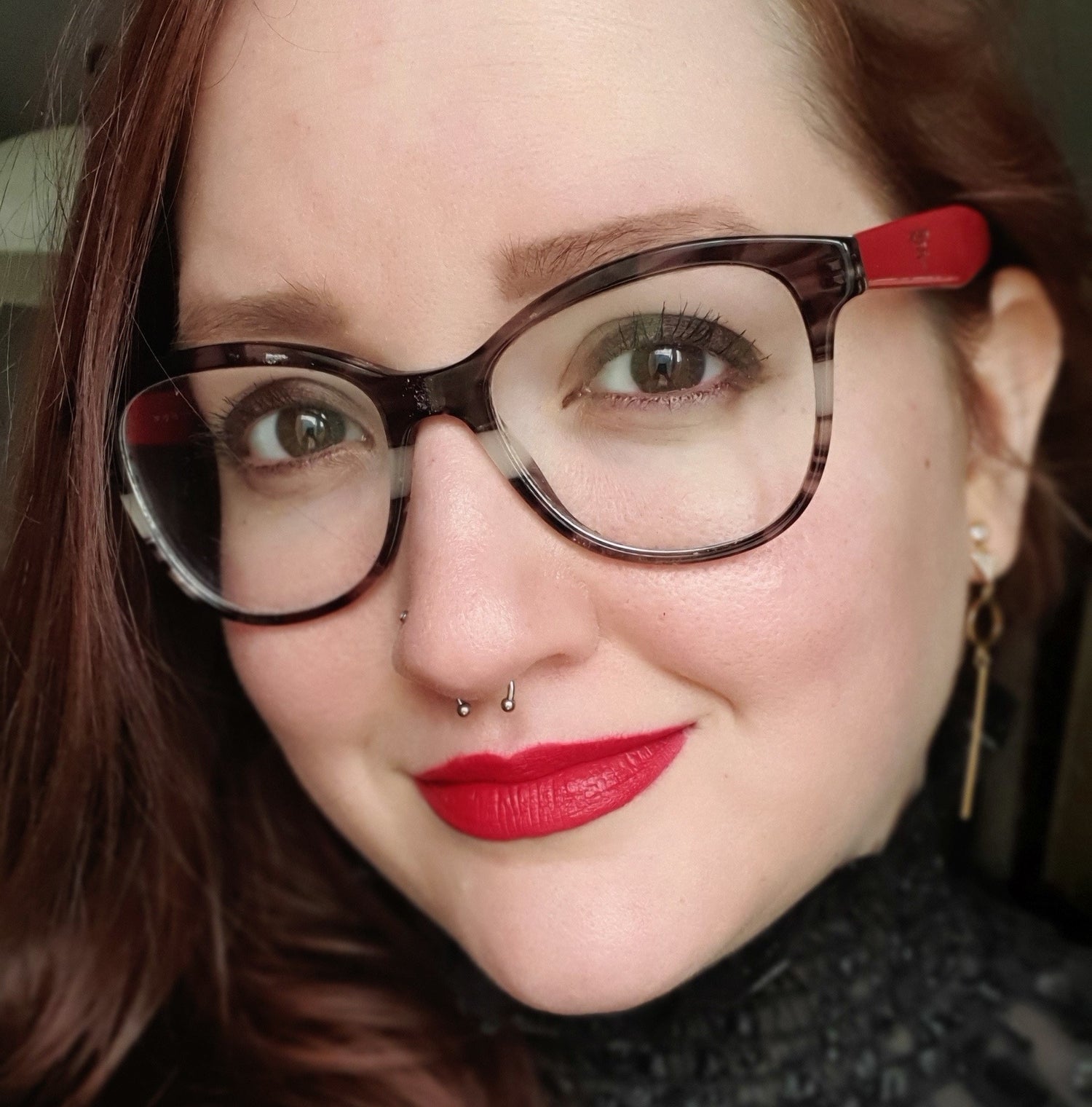 Damon Barret Roe
Damon Barret Roe is the pen name for a 30-something author obsessed with all things horrific and fantastic. She works for Quill & Crow Publishing House as an associate editor and is the lead editor on the gothic literature e-zine, 'The Crow's Quill.'
Damon is Latin American but was raised all over the world in a multicultural home. She channels this upbringing and her queer orientation in her writing, focusing on themes of equality and oppression.
Also, she really likes swearing.
Learn More